New Specials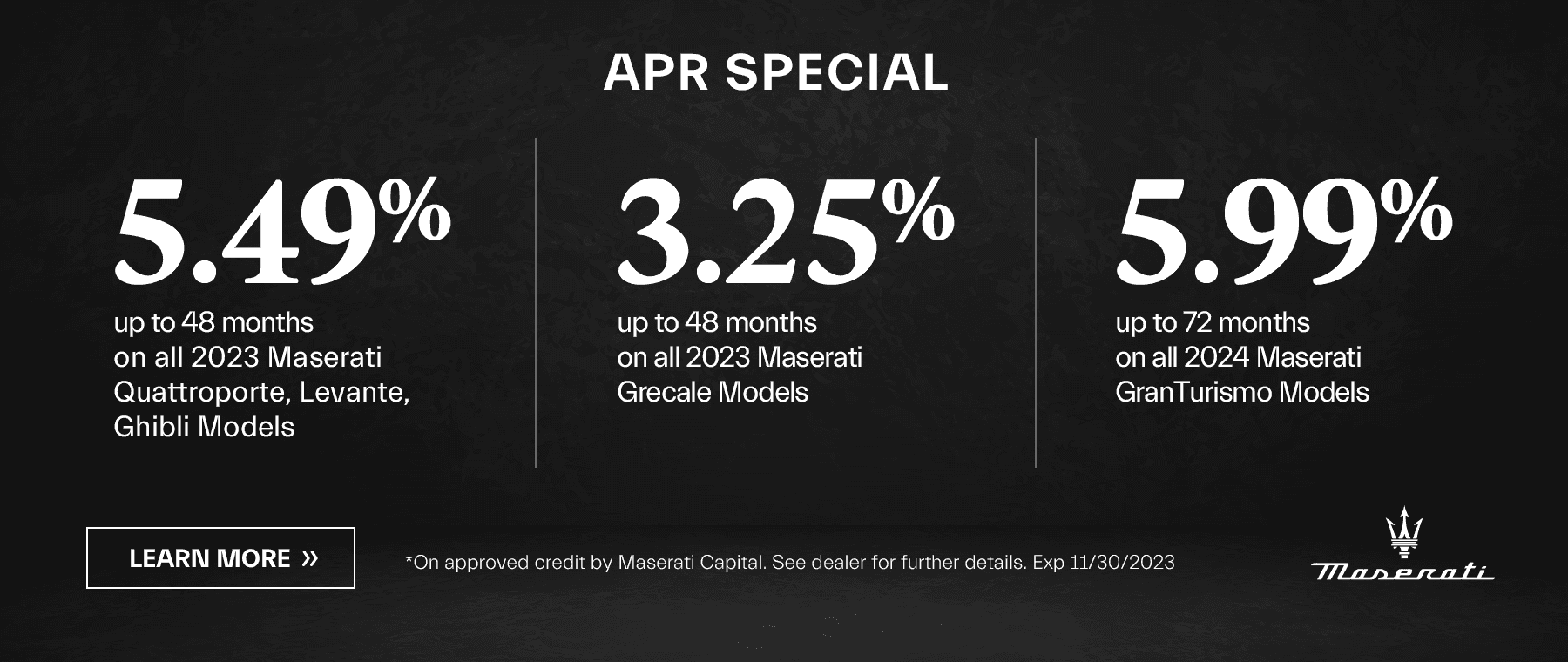 Maserati Lease Specials in San Diego
At our Maserati dealership, we have new Maserati lease offers in the Coronado area, we hope to help you take a luxury car home at a more affordable price. Whether you are looking for a Maserati SUV lease special or a Maserati finance special, we at Maserati of San Diego hope to provide you with some of the best specials in the area. Allow us to educate you on the difference between leasing and financing, and then contact us to arrange a new Maserati model for sale at San Diego.
Benefits of Maserati Lease Offers vs. Maserati Finance Specials
Whether you choose our Maserati lease specials in Newport Beach or our Maserati finance specials, we understand that there are pros and cons. When you finance you take loan on the full value with the intention of owning the vehicle one day, where with a lease you will get full temporary access to a vehicle for up to 2-3 years. Let's take a closer look at the different advantages of both financial strategies: Leasing:
Lower monthly payments
Lower down payment
The ability to switch your vehicle out every few years for the latest and greatest
Financing:
The ability to customize your vehicle however you like
Building equity with your monthly payments, which you'll see returned from a future sale
No monthly mileage limits
Test Drive Maserati Lease Offers and Finance Specials
Now that you know a little more about the Maserati lease offers in the Carmel Valley area and how they compare to Maserati finance specials, be sure to call Maserati of San Diego near Coronado to arrange a test drive. We can walk through our Maserati SUV lease specials, coupe offers, and so much more. Be sure to explore our finance and insurance guide for more information on your vehicle. Check out our new vehicles or apply for financing today.